This geometric shaped mosaic stainless steel tile is ceramic based and capped in brushed 304 grade stainless steel. A metal wall tile that is perfect fro kitchen splashbacks and bathrooms.
Tile Features:
Sheet size: 300mm x 300mm
Tile price is per sheet.
Material: metal tile, stainless steel
Minimum order 22 sheets.
Suitable for any indoor wall applications.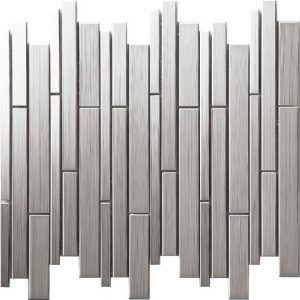 wall tile
splashback
metal tile
mosaic
ceramic
stainless steel
Make an enquiry below: