The "Western country rustic" are dark coloured slate floor tile with subtle autumn flashes of colours.These slate tiles are great for both indoor and outdoor applications.
Slate Tile Features
internal/external
sizes:300×200 , 300×300 stocked (other sizes by request up to 800×800)
priced from $46 sqmtr inc gst.
crazy pave and flagstones also available.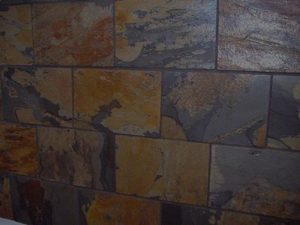 slate
floor tile
Make an enquiry below: